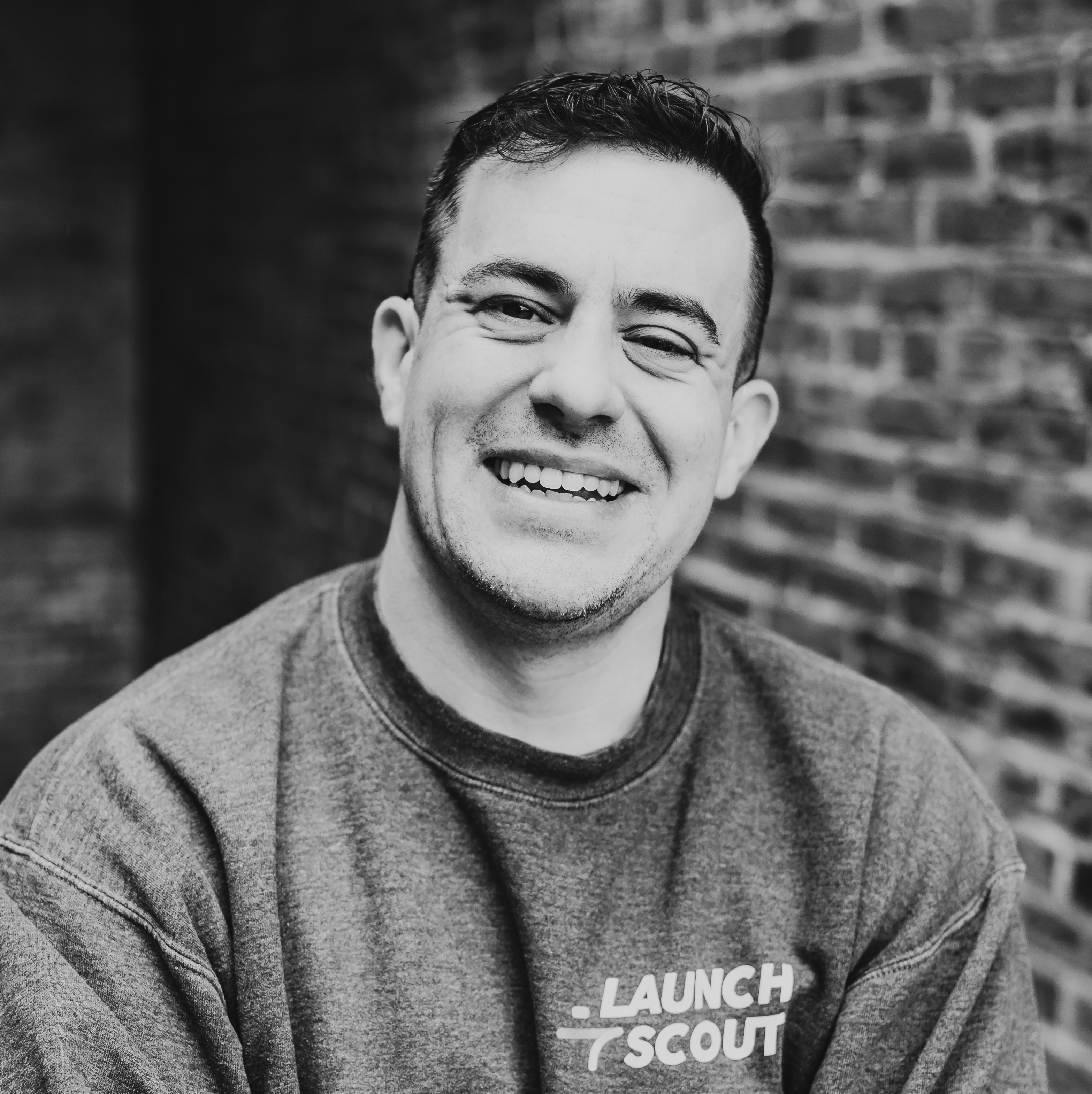 27 June 2023
Scout Spotlight | Andrew Ek
Get to know Andrew Ek, Principal Engineer at Launch Scout
What's the best part of your job? I like working on challenging problems with good people (but will sometimes take working on good projects with challenging people), especially if those projects have meaningful organizational impact.
What/who inspired you to pursue the career you have today? Lots of people, to be honest. I became interested in software development because of my father, became re-interested in it because of the article "They Write the Right Stuff" which I read over winter break while I was teaching poetry, and was encouraged to become a software developer by a bunch of folks when I decided to transition away from being a teacher.
What Launch Scout value do you align with most? Engage Proactively
What's the best advice you've ever received? You almost always have more time than you think, and you almost always have the opportunity to be kind.
What do you like to do in your free time? I like being with and being in the world with my wife and daughter, arguing with my cats, playing tennis, and getting out into nature so long as it's not too hot out.
Lightning Round
If I was reincarnated I'd like to come back as A tightly wound, friendly, and very fast border collie.
What is one thing you can't live without? The promise that winter will return. I'm not built for the heat.
If you had $10,000 to spend on one item what would it be? I'd take my family for a few weeks in Norway or some other very-north place so we could see the aurora.
What's your go-to hot beverage order? Hot Chocolate
How old is your oldest pair of shoes? I've got a few pairs of stylish Chucks from when I was a teacher that are probably 8-10 years old.
Favorite movie(s)? I'm not sure. My "watch something" screen time is mostly amateur tennis from players who are about a level above me as I continue working on getting to NTRP 4.0.
Favorite album(s)?
"Black Mile to the Surface', Manchester Orchestra
"Folklore", Taylor Swift
"Light Chasers", Cloud Cult
"Live at the Ryman", Jason Isbell and the 400 Unit
"Sound and Color", Alabama Shakes
There's a lot of really good music out there.
Favorite binge show? If you go by what actually is on the TV, it's probably "Bluey" even though I'm never the one who made that choice. But "Bluey" is good stuff.
Favorite vacation spot? A cabin in nature with my family, so long as that cabin has temperature control and indoor plumbing.
One thing most people don't know about you? I grew up attending a school for the deaf, and am fluent in American Sign Language. For fun I like to take pictures of flowers and animals in nature. I taught English (mostly poetry and writing), Math, and Computer science at the middle school, high school, and college levels for several years before becoming a software developer. For a while I made my living as a poet.
Posts by Andrew