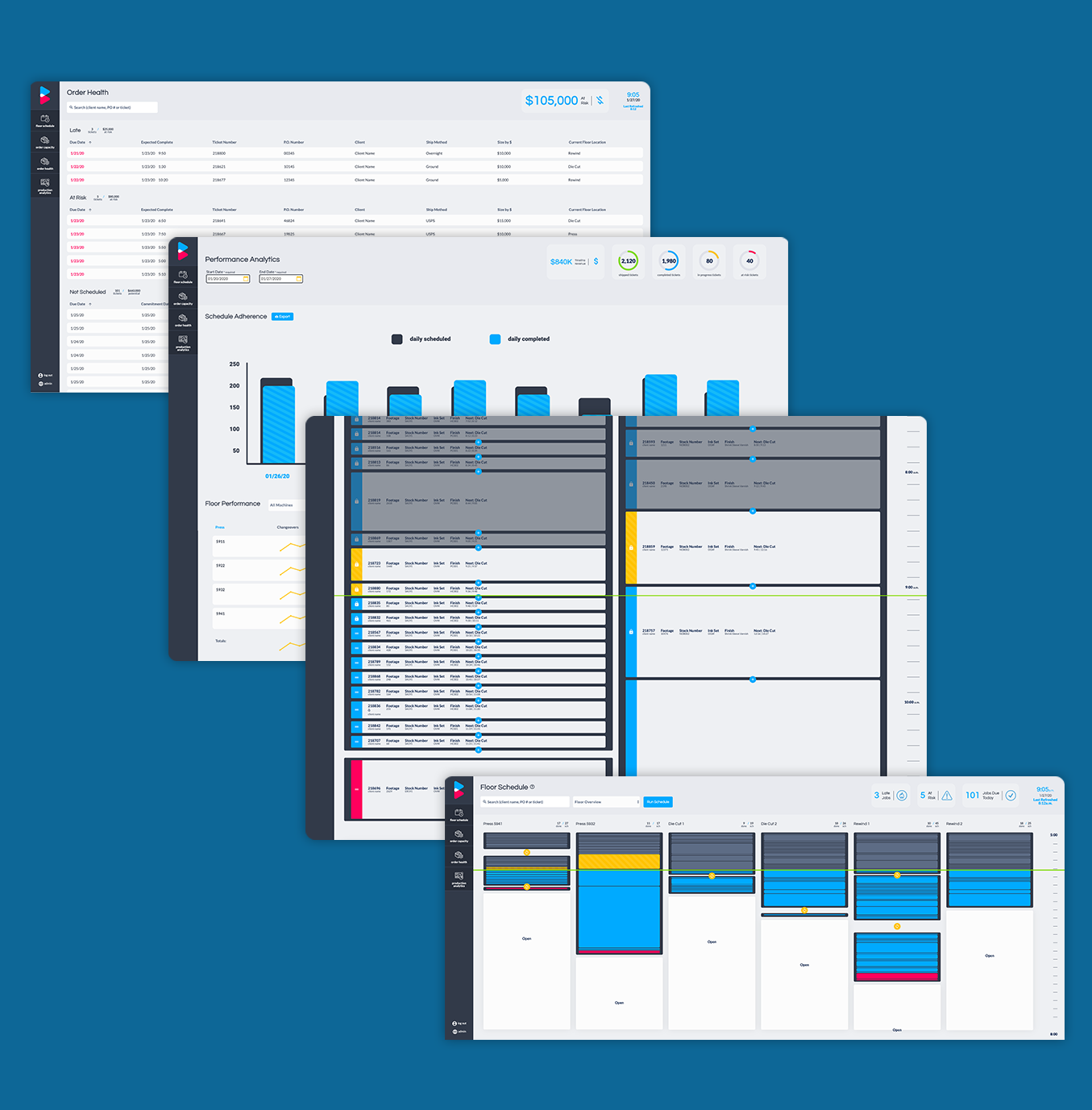 Batched.io
Visualizing and managing a printer's production floor
Client

AMEND

Services

Timeline

3 weeks

Technology

Elixir
Phoenix
LiveView
HTML
SCSS
Batched.io is a production floor scheduling tool for the printing industry. Launch Scout worked with AMEND, leveraging their expertise, to build a prototype that would transform the manual process of spreadsheets once used to schedule printing jobs into a dynamic scheduling tool.
Problem
The process that many mid-size print shops use can be a very manual and complex process, often relying on the knowledge of a few individuals to keep everything running smoothly. Innovative Labeling Solutions and AMEND had the idea to build a digital system that would help with real-time schedule planning by visualizing project duration, downtime, and downstream conflicts. Early in the process, the pair wanted to validate their idea in the market before investing significant time and funds in moving it forward. They partnered with Launch Scout to build out a proof of concept that they could share at an upcoming trade show to determine the product-market fit and gauge interest.
Solution
We began with user interviews and a deep dive into the printing industry, learning as much as we could about the current printing and scheduling process. We focused a lot of time at the beginning of the process in front of whiteboards drawing out as many possible solutions as possible before narrowing our scope and iterating over those solutions. In order to move quickly, we included the client in this wire-framing process as much as possible to shorten the feedback loop and ensure everyone had a shared understanding of the decisions made. Once everyone was in agreement, we set to work building the primary screens of the scheduler in HTML/CSS, which allowed us to showcase some of the scheduler's proposed features easier than if we would have used traditional prototyping tools. In 3 short weeks and 6 interactive screens later, Amend had a tool that they could use for sales calls to paint the picture of the tool's potential. Since then, COVID has forced all sales calls and demos to be done virtually. Using the prototype and product map defined during the sprint, AMEND has been able to close 3 "alpha customers" (one in Norway, one in Canada, and one in Ireland). With the customer in Norway, they have implemented an alpha version of the software as well as a plan to develop that further based on features defined in the engagement with Launch Scout.
Ready to start your software journey with us?
Contact Us