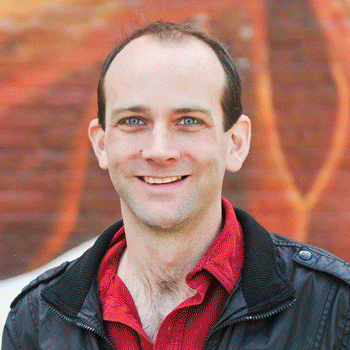 14 August 2014
10 Totally Surprising Things About People Who Work at Gaslight
We recently created bio pages for every member of team Gaslight, and in the process, we uncovered some surprising facts about each other. Here are 10 we thought you'd enjoy as much as we did:
1. Photographic memory: Managing partner Chris Moore has a crazy good memory. We dare you: Ask him to recite his junior high girlfriend Megan's phone number.
2. Reluctant foodie: Developer Alex Padgett didn't try macaroni and cheese until he was 22 years old. Now it's one of his favorite foods.
3. Rock star: Designer Tammy Gambrel once sold two paintings to Courtney Love on Etsy.
4. Snake alive: Partner and delivery manager Peter Kananen has a 7-foot boa constrictor named Cocoa.
5. Almost famous: Office manager Merrilee Luke-Ebbeler once danced with Milli Vanilli at a nightclub during the height of the musical duo's popularity.
6. Royal watcher: Designer Kristin Lasita flew to London and back in a day to see William and Kate's royal wedding procession. She went with her mom (an airline employee) and her brother.
7. Love match: Developer Michael Guterl met his fiancée at QCMerge Drinkup, a monthly MeetUp for Web and tech types.
8. Mouse magic: Co-founder and developer Bill Barnett and his wife visited Disneyland and Disney World a combined 13 times the first year they were married.
9. German style: When Chris Nelson, co-founder and developer, was 6 years old, his favorite article of clothing was a pair of lederhosen.
10. Tree house living: Writer and content strategist Michelle Taute grew up in a house on stilts with a front yard that ended at the edge of the Mississippi River.
Heads up!
This article may make reference to the Gaslight team—that's still us! We go by Launch Scout now, this article was just written before we re-introduced ourselves. Find out more
here
.