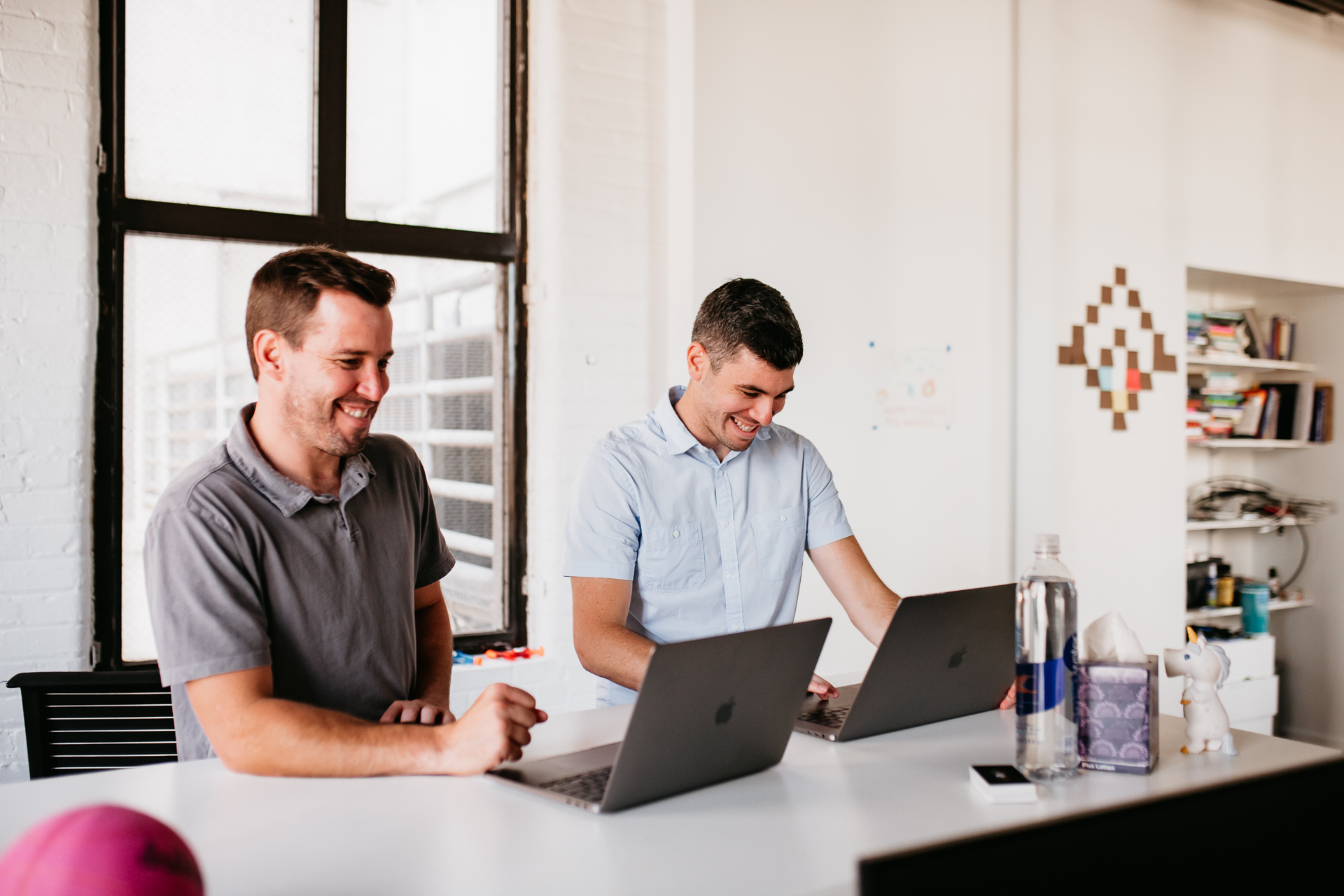 22 March 2021
2020 Case Studies by the Numbers
We came into 2021 knowing that more and more companies urgently need help hitting the software milestones on their strategic plans. Startups need to get to revenue ASAP in order to prove their idea. Established companies know that if they're not innovating, it's only a matter of time before they'll be disrupted. Our numbers from last year show clearly that investment in software development is core to the strategies of companies from multiple industries.
Over the next few months, we're going to dive deeply into the stories of some of our notable projects in 2020. Case Studies are great on an individual basis, but the trends across those projects provide insights on another level. First, let's look into the numbers across our projects in 2020 by project type.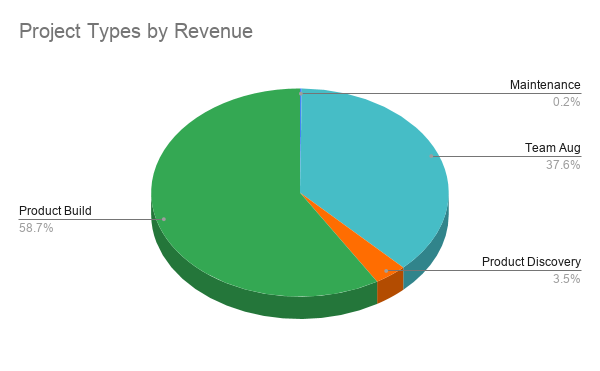 Most of our revenue in the last year came through either Product Build projects, where we walk through the product development process with the client, or Team Augmentation projects, where we join the client's existing, (usually) larger team and work as part of their team. We did a smaller amount of Product Discovery work, and just a little bit of dedicated Maintenance work.
Where's the value coming from?
Our ability to impact a client's business comes from working closely with them and understanding the strategy that's driving their business. Software projects are complicated, which means it's easy to lose focus on the big picture. We typically see value falling into 1 of 4 buckets:
New Revenue Stream - develop a new product or line of business that results in a new revenue stream
Grow Existing Revenue - enhance or expand an existing product or business that allows for the capture of additional revenue
Increase Internal Efficiency - reduce ongoing operational costs and/or more efficiently serve customers
Mitigate Risk - reduce the risk of system downtime or prepare for future obsolescence
Our Product Build engagements give us the closest insight into our client's business strategy, so we'll use the 58.7% of revenue as the breakdown for this insight.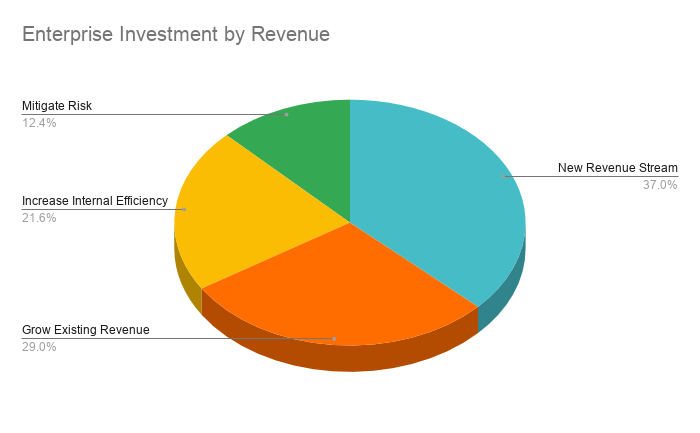 Over 65% of our client's project budgets went into Increasing Revenue either by creating entirely new revenue streams (37%) or growing existing revenue (29%). Around 35% went into Decreasing Costs or Mitigating Risk.
The takeaway from this is pretty simple - we're clearly seeing our clients invest in software development for strategic reasons. We'll see how these numbers break down on a case study basis as we step through each of them.
Heads up!
This article may make reference to the Gaslight team—that's still us! We go by Launch Scout now, this article was just written before we re-introduced ourselves. Find out more
here
.