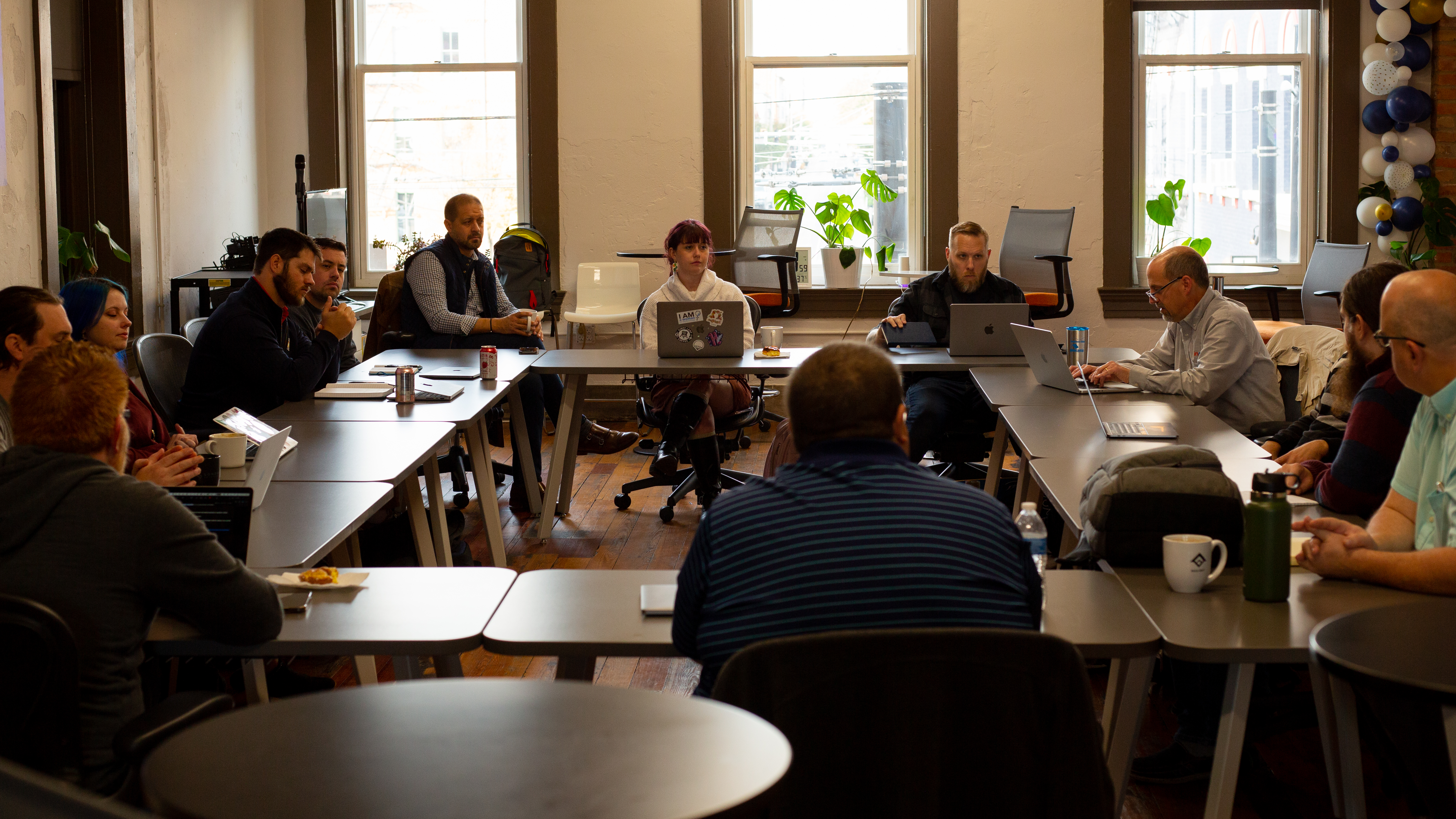 19 December 2022
Apprenticeship Summit 2022 Recap
Launch Scout Hosts Its First Apprenticeship Summit
Launch Scout held its first Apprenticeship Summit on October 21, which included participation from companies in the Ohio region. The event primarily consisted of a robust conversation regarding the benefits and challenges of running successful apprenticeship programs and touched on the following areas.
Benefits of apprenticeship to the tech organization
Filtering apprenticeship candidates for selection
Ensuring the culture is in place supports apprenticeship
Post apprenticeship support
Benefits of Apprenticeship
There are benefits plenty for apprenticeship programs. Benefits for the employer, benefits to the apprentice, and even benefits to the tech organization.
Our discussion discovered that for one organization, apprenticeship freed the Engineering Manager and Staff Engineer to focus on other aspects of managing the tech organization rather than training new developers. This allowed for more focus on the roadmap and software production.
Launch Scout has seen similar benefits as we have partnered with our clients to implement apprenticeship programs. Our program is structured around a dedicated mentor working daily with the apprentices to learn testing, programming, agile methodologies, and team skills. This learning occurs within the employer's domain, providing a natural onboarding experience for full-time positions after the program has ended.
Learning about Potential Candidates
Finding apprenticeship candidates with high potential for programming success can be difficult. We believe that screening for aptitude is probably the most critical indicator of success for a candidate. We asked the Apprenticeship Summit attendees how they discovered hidden talent and came up with the following list.
One-on-one time with a candidate and a code editor is essential. We like to see a candidate work through a challenge and evaluate problem-solving skills. Working through the challenge with the candidate helped us learn about the person we were working with. This isn't a time to stump anyone; it's a time to learn about problem-solving and communication skills.
How does a candidate process constructive criticism? Learning in a team setting requires accepting and processing feedback.
Candidates should have a coding artifact they could share for evaluation. This helps illustrate the ability to code and work independently. However, a key call-out was to be mindful of a candidate submitting a group project from a bootcamp.
We discussed being mindful of a candidate's time. If we give a take-home project, does that automatically filter out a person career switching and has a full-time job or a busy parent? Ultimately, we are hiring someone early in their career, so there may be hard limitations on resources available to the candidate.
At Launch Scout, we ask candidates to submit to a logic test. Upon completion of the logic test, we ask the candidate to provide a code sample that we can pair on. This allows us to work together on a problem and learn about the candidate's coding and communication skills. If a candidate gets accepted into our Apprenticeship program, we need to ensure for our client that the candidate can code at a beginner's level and possess the communication skills necessary for learning and working for a client.
Culture
Culture matters. An engineering organization must employ people who believe apprenticeship is a great way to expand the team's capabilities. Without a shared understanding of what it takes to grow successful apprentices, then apprenticeship may not be a useful tool for the org. Our community discussed during the Apprenticeship Summit what helps make a successful apprenticeship. Some ideas included:
Ensuring the tech organization culture is set up to work with apprentices. Inviting engagement across skill levels is imperative.
Ensure the apprentices are coding at least 50% of the time. Hands-on keyboard time helps to encourage learning.
Encourage certifications. There may be a technology in the domain for which a certificate can be achieved. Others may not have formal certifications but established learning paths and curricula are likely available.
Regular, kind, and timely feedback to apprentices. Let them know when things are going well. But also give honest, direct, and empathetic feedback to address possible negative issues.
Post Apprenticeship
Successful completion of an apprenticeship program where the candidate is hired into the organization is ideal, but it is not the only pathway to success. If an apprentice is not hired, resources should be provided to assist the apprentice with employment opportunities. These resources can include:
Emerging developer Meetups
Providing resource ideas for continuing education
List of companies that are hiring apprenticeship graduates (and making a recommendation to those companies when warranted)
Wrapping up
Spending a focused day with others passionate about apprenticeship is an encouraging sign within the software development community. We believe that fostering apprenticeship and helping others join the professional software development community enriches our experience, improves the lives of emerging developers, and ultimately boosts the entire industry. Interested in learning how your organization can include apprenticeship as part of your engineering team? Connect with us here.