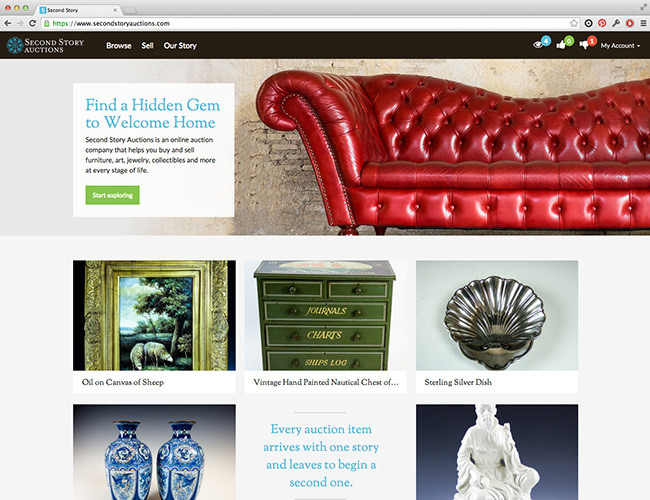 10 October 2014
New Client Project: Second Story Auctions Launches!
Huge congratulations to our client Second Story Auctions! We've been working with them for several months to build an online estate auction site that's both gorgeous and functional. The first auction just launched this week, and you can start bidding right here. Here's a look at the site design:
Browse Auction Items
Shop on Mobile
Follow Items You Love
Take a Closer Look
Thumbs Down = Outbid
Heads up!
This article may make reference to the Gaslight team—that's still us! We go by Launch Scout now, this article was just written before we re-introduced ourselves. Find out more
here
.