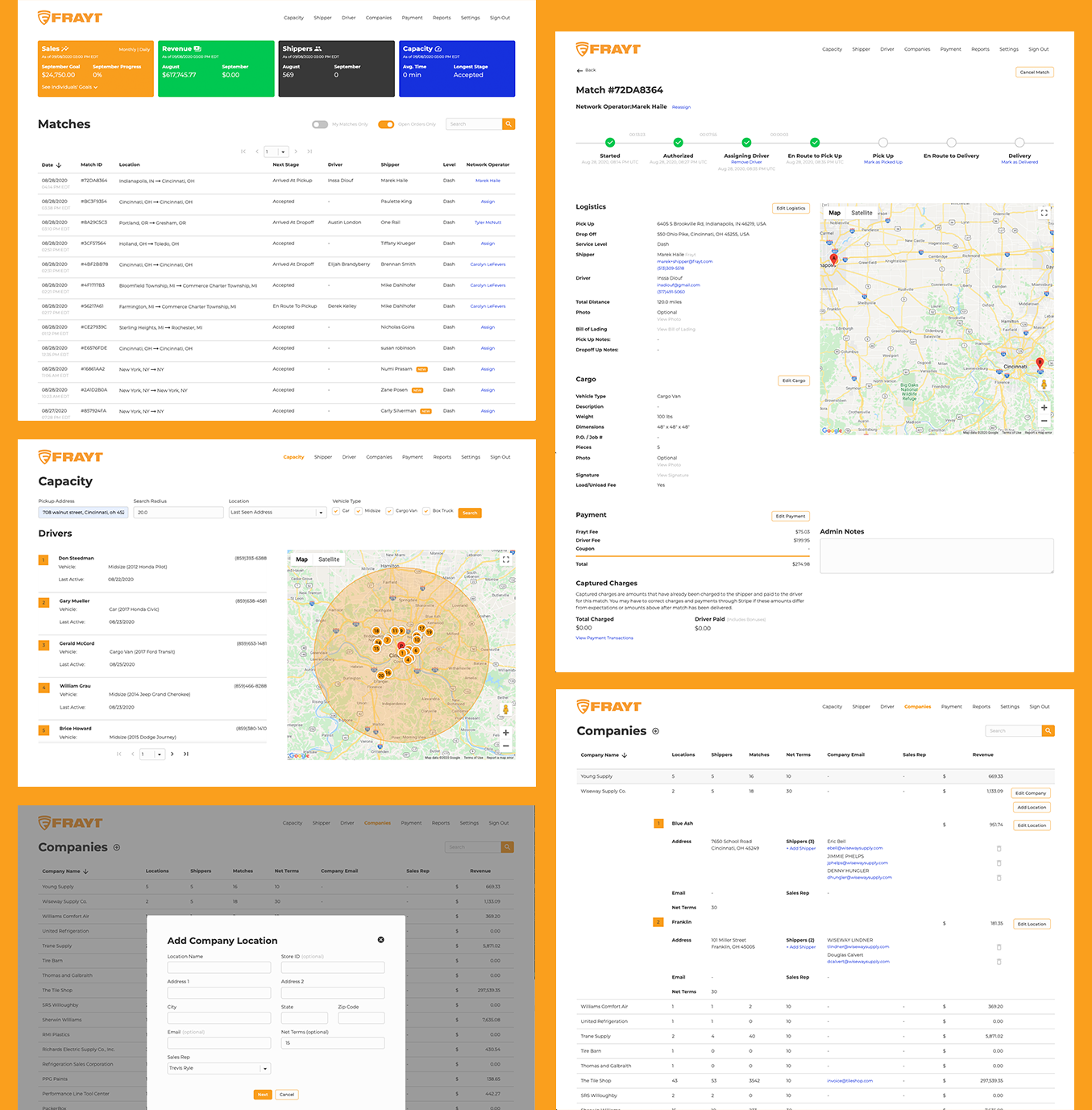 Frayt
Increasing product confidence and rescuing significant revenue by stabilizing a fragile platform
Client

Frayt

Services

Custom Software Development & Design
Discovery Sprint

Timeline

6 months

Technology

Phoenix
Elixir
LiveView
HTML
SCSS
Frayt saw product usage soar overnight, but their low-code system struggled to scale along with it. They needed to transition to a stable, scalable platform, and they needed to do it quickly to preserve their largest client. As an on-demand parcel delivery service, Frayt's customers have come to expect dependability, and Frayt's top priority is ensuring they have it.
Problem
As any good startup does, Frayt started out looking to verify its business model was viable and built a product on an inexpensive platform in order to do so efficiently. What they didn't expect, though, was to outgrow that platform's capabilities before being able to replace it. With seemingly overnight success came system flakiness and unreliability. While their development team was spending the majority of their time fixing things instead of innovating and building enhancements, their shippers and drivers were experiencing inconsistencies and had growing concerns for reliability. Frayt found themselves in a situation where they needed to replace their existing product with a dependable solution as quickly as possible, or risk losing millions in revenue.
Solution
Launch Scout, alongside the Frayt development team, began work to replace the existing system with a platform built for scalability. The new platform leverages Elixir and Phoenix, with a redesigned administrative tool built with LiveView, and is dependable, fast, and able to scale with Frayt's continuously growing user base. Shippers and drivers saw minimal downtime during the transition to the new system and now enjoy the benefits of a stable, scalable, maintainable platform. Their user experience is consistent with the previous system—with the exception of increased reliability. They can now enjoy Frayt's delivery service without concern. And instead of being consumed with keeping the platform up and running, the Frayt team can focus on feature enhancements and growing the business.
Ready to start your software journey with us?
Contact Us