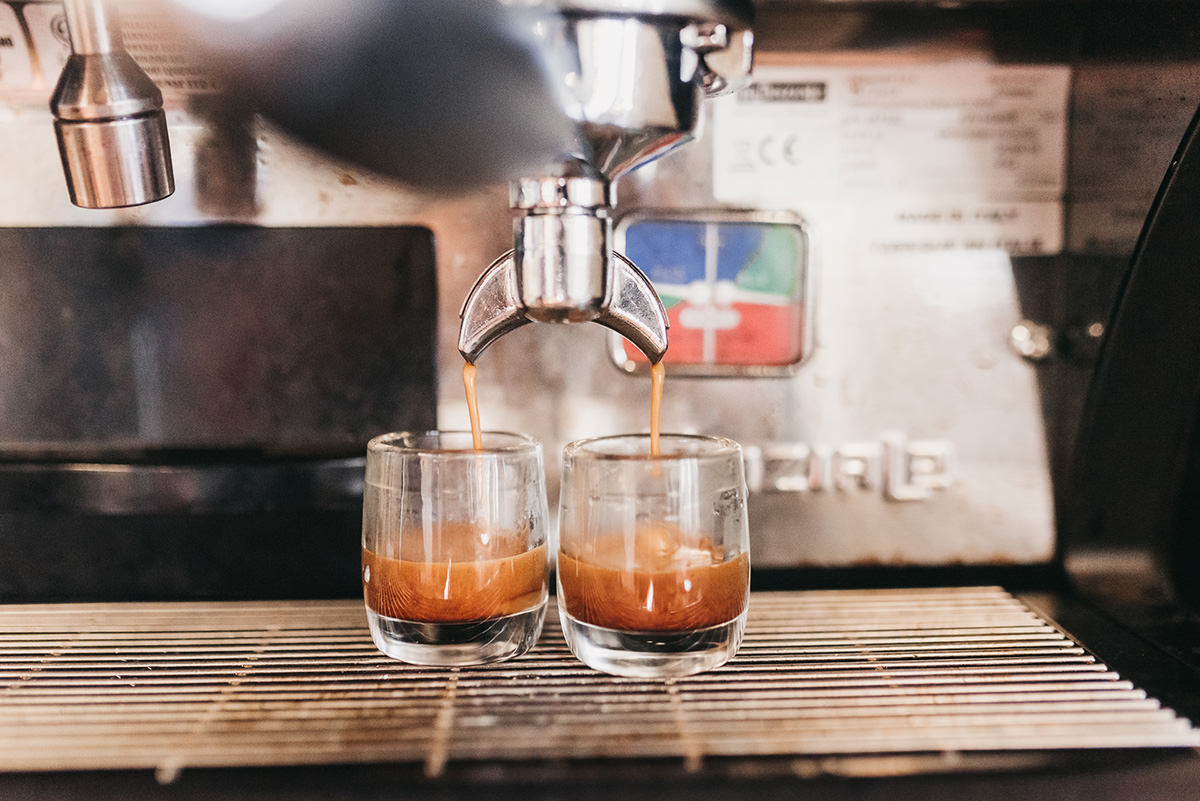 29 April 2020
For the Love of All Things Cincinnati Coffee
Coffee is part of our DNA at Gaslight. And it might be even more important to us now than it was before we started working remotely (in response to COVID-19). At least, it is for me. I find that I am drinking more coffee while working remotely from my dining room than I did at the office. But I miss office coffee. I miss talking to friends as they made their espressos and I made a batch of easy coffee (drip) for people to share in the mornings (and afternoons, let's be real). I miss Izzy, our local barista that comes in for Coffee Friday each week to make delicious caffeinated art and share conversation. I even miss the whirr of the Baratza grinder.
However, we are still working remotely for now—and that is OK. We are staying healthy and (perhaps, even more) caffeinated. We're appreciating some of our favorite local places from home. I put this list together to share our love of coffee and to give you an opportunity to check out these places if you live in any of our neighborhoods, or for the next time you visit. Thankfully, these are all still operating and serving their customers through the current pandemic restrictions, and all have updates on their websites.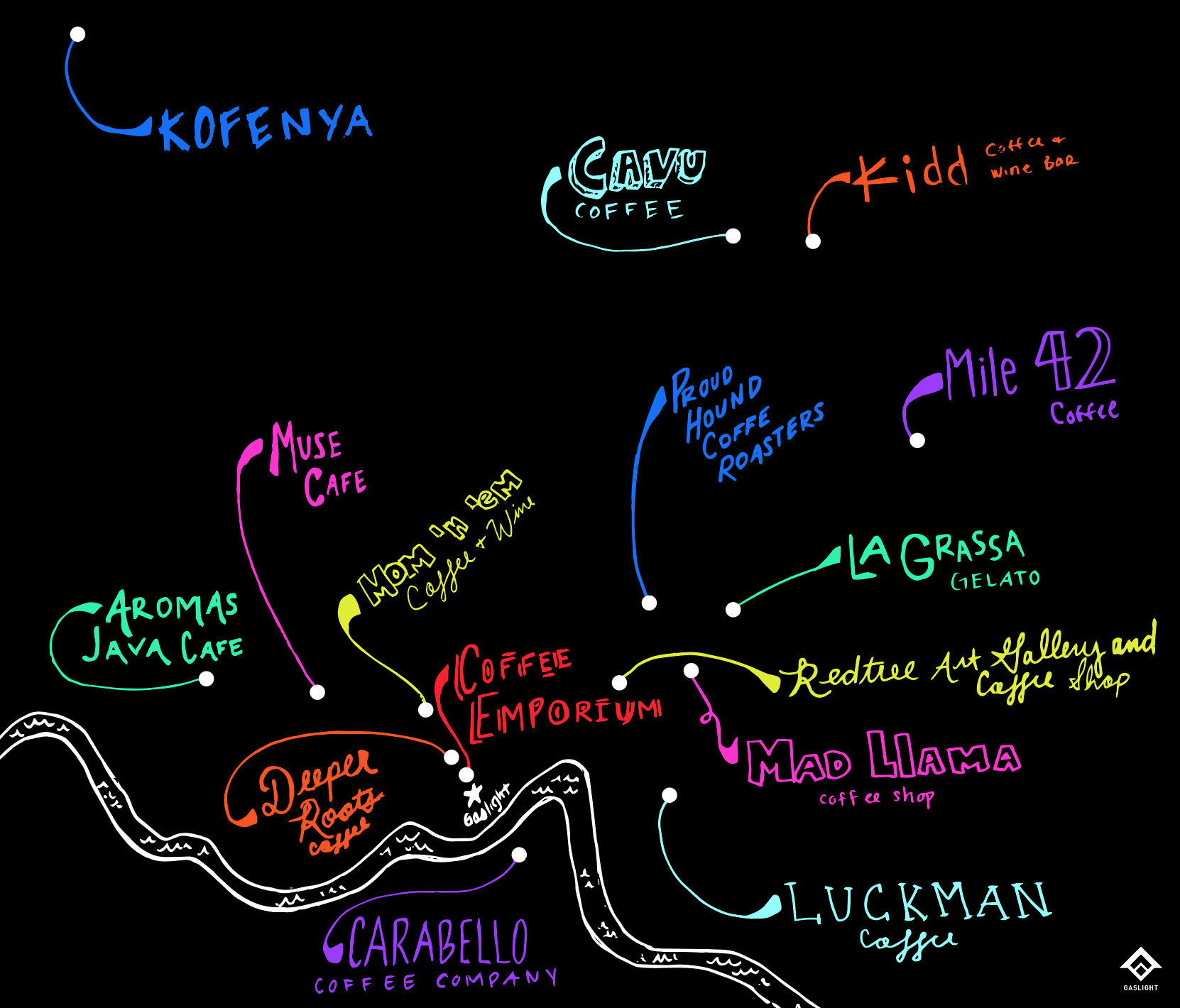 Here is what we're brewing and drinking:
Madisonville
Mad Llama
Oakley
Redtree Art Gallery and Coffee Shop
Bridgetown
Aroma
Westwood
Muse Cafe
Anderson
Luckmans
Mason
Kidd Coffee & Wine Bar
Newport
Carabello Coffee
Madeira
La Grassa Gelato
Silverton
Proud Hound Coffee Roasters
Findley
Deeper Roots
OTR
Coffee Emporium
Oxford
Kofenya Coffee House
Camp Washington
Mom 'n 'em Coffee & Wine
Loveland
Mile 42 Coffee
West Chester
Cavu Coffee
As I have collected these favorites from our team, I've discovered some interesting things about Cincinnati coffee culture. Coffee people are DEEPLY passionate. Not only about their coffee, but about quality in everything they serve—where they are sourced from, variety in their offerings, and their community. They are a creative group and work with talented individuals.
I think I have seen some of my favorite and inspired branding and package design work just through putting this list together. Some of them even have well designed insides of their coffee bags! I'm geeking out. I will 1000% be supporting some of these shops just on the premise that good design deserves to be appreciated.
We will be working remotely a little while longer. But, once we are back, we will return to our bi-weekly deliveries from Deeper Roots (an awesome place here in Cincinnati where we buy wholesale). It's delicious! And that's not just my opinion—we frequently get compliments about the coffee from clients and visitors. If you have not had it, you'll have to come in and share some with us when our Coffee Fridays reopen on-site. We will announce when that happens, but for now, join our remote coffee!
Heads up!
This article may make reference to the Gaslight team—that's still us! We go by Launch Scout now, this article was just written before we re-introduced ourselves. Find out more
here
.