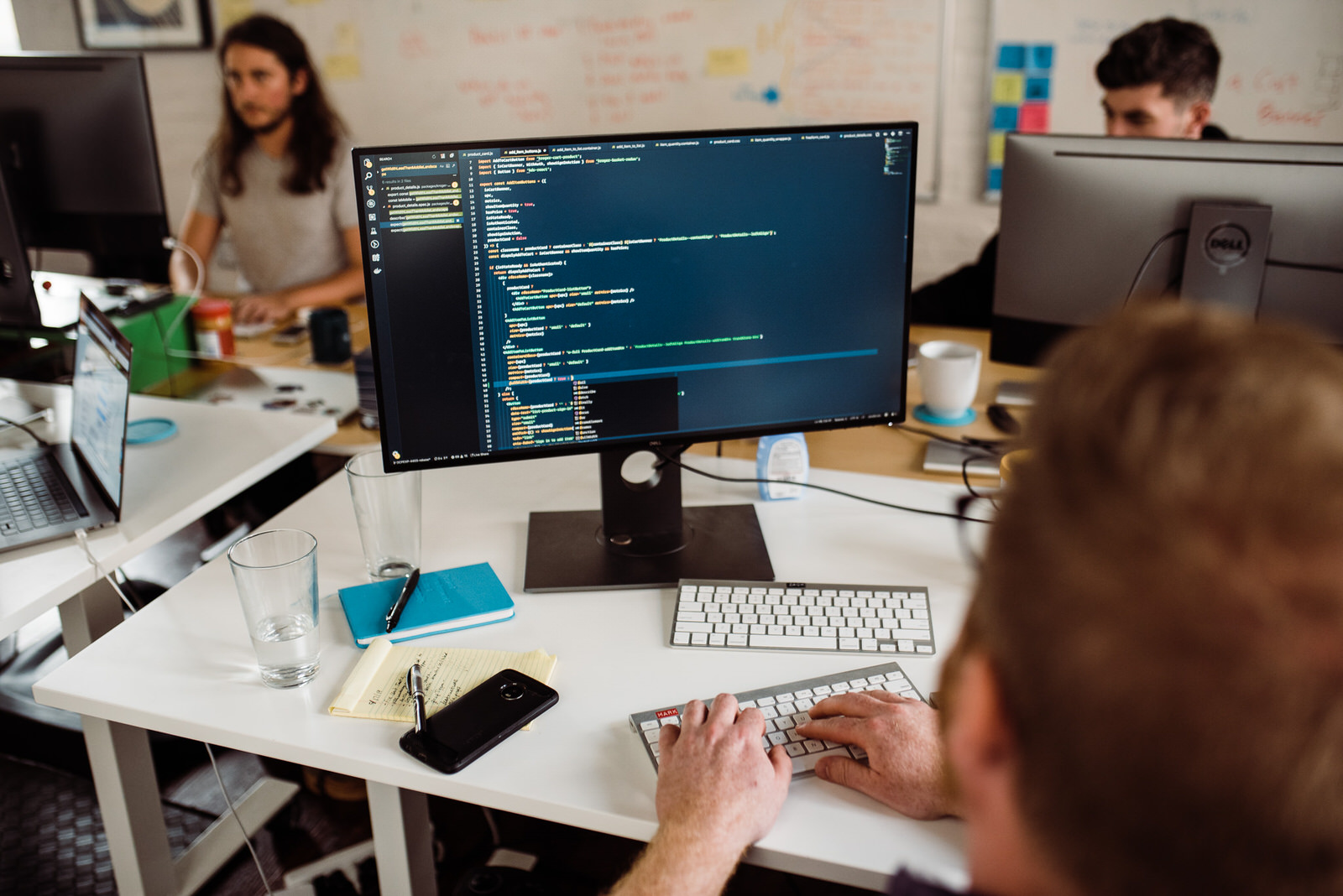 9 April 2020
Pros and Cons of Full-Time Staffing vs Digital Product Agency
You're ready to hire a developer! Great job! You've done all the work to convince your boss there's a need for custom software. You put all the pieces in place to get a budget approved to hire and figure out where they'll go and what they'll do. Hiring developers is a worthwhile endeavor and is a sign a company really believes in technology as a differentiator.
Now comes the hard part. Many, many organizations are trying to hire software developers. Getting them to apply is challenging. You may or may not have experience screening developers to know which ones have learned just enough to talk the talk but not walk the walk. Even then, technical skill is just one of the attributes that makes a good hire. Attitude, mindset, and heart are all nebulous things to define that are equally important. The point is that finding the right hire takes time.
There's a further risk that once you make the hire, you won't really know if they are a good fit or not for several more weeks at best. A bad hire can take months of close supervision and coaching before you make the decision it's not working out.
All this means that once you make the decision to hire a developer it could easily be six to nine months before they are hired and fully integrated into your organization. Of course, if technology is really important to your organization to the point you're writing custom software, you most certainly need to be thinking about user experience designers too. These risks and timelines for hiring solid designers are the same if not more so than developers.
We at Gaslight actually want to encourage our clients to grow their internal product design and development capabilities. Often clients come to us with no internal development staff and only look to hire internally after we've launched a product for them. Hiring internally is a sign of success for the product. We believe that in the long-term, it makes the most sense for a company to own its own technology and have an internal team to grow and maintain it.
There are many cases, especially in the world right now, where it makes sense to hire a digital product consultant. We are here to understand your situation and help you make the most educated decision possible. No matter what your needs are, we are confident we can build something with you or your team. Gaslight is here to help bridge the gap of hiring a full-time developer and needing your product work done quickly.
Here are a few benefits of working with Gaslight:
A cohesive, cross-functional team
Hiring Gaslight gets you a fully functioning team on day one. Our developers and designers are used to working side-by-side with each other—working with what we call the design sandwich where each feature gets planned out, developed and then the UX/UI is cleaned up before release.
We can get started and onboard an entire team quickly—–this allows us to start delivering as soon as possible. Hiring the right employees is an important investment that takes time. While you are going through the hiring process we can often get an entire product launched to production.
Established best practices
We have 10+ years of experience under our belt. What does that mean? We have written a lot of code and designed a lot of interfaces. We have learned a lot through our failures and successes, and make it a habit to continuously improve upon ourselves and our practices.
Experience with various technologies
We have experienced full-stack developers and designers who have worked with a variety of languages and frameworks–so we can jump in with knowledge and experience.
If hiring an internal team is what you ultimately need to do, then once you do find the perfect fit we can help in the transition. We can onboard them, show them how to own the product and set them on the right path for success.
We whole-heartedly believe that we are better together—so much so that we made it one of our core values. We pride ourselves on forming partnerships with our clients where we are working together toward a common goal—to build products people love.
We are here to help. You can reach out to us directly if you have any questions or want to chat about your project.
Heads up!
This article may make reference to the Gaslight team—that's still us! We go by Launch Scout now, this article was just written before we re-introduced ourselves. Find out more
here
.