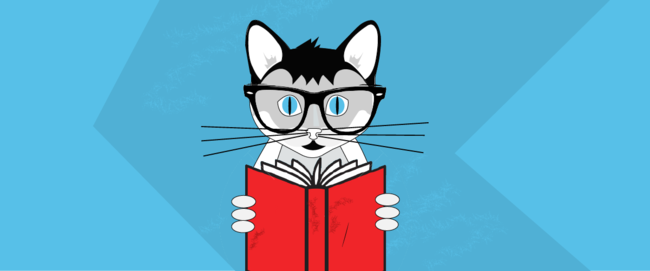 23 September 2014
The Smartest Things We've Read Lately + 8 Irresistible Cat Gifs
At Gaslight, we're always trying to better ourselves and learn more about what we love. Here are some of the smartest things we've read about design, development and business lately. Oh, and a few of our very favorite cat gifs.
Great Long Reads
The whole company reads a book together each month, and right now we're reading The Five Dysfunctions of a Team by Patrick Lencioni, a leadership fable that reveals the five pain points for teams and why even the best ones struggle.
Last month we read Getting Naked by Patrick Lencioni. It sheds light on the fears that prevent healthy client relationships and gives a road map for deeper, more honest partnerships.
These next two aren't official book club selections, but some of us are reading: Restful Web APIs by Leonard Richardson, which shows you how to design reusable REST APIs.
The Phoenix Project: A Novel About IT, DevOps, and Helping Your Business Win by Gene Kim, a business fable about an IT manager who has 90 days to rescue an IT initiative. It outlines the Three Ways he uses to accomplish it.
Awesome Articles
True fact: There aren't any more women majoring in computer science today than 30 years ago. A look at why and how to change it in Closing the High-Tech Gender Gap from the MIT Technology Review.
Gaslight designer Kristin Lasita turned us on to this piece that praises The Boring Designer. Etsy design manager Cap Watkins talks about why function beats flash every time.
Make Engineering Interns Truly Effective with This Startup's Program by First Round Review speaks to what it takes to have an effective apprenticeship program.
Gaslight co-founder Doug Alcorn described How to Be Polite … for Geeks as one of the most well-written things he's read all year.
Must-Read Websites
Sidebar and Layervalut for daily news and articles on what's current in technology and design.
Signal v. Noise: An awesome collection of articles from Basecamp with content that covers everything from business and writing to programming.
8 Favorite Cat Gifs
Heads up!
This article may make reference to the Gaslight team—that's still us! We go by Launch Scout now, this article was just written before we re-introduced ourselves. Find out more
here
.